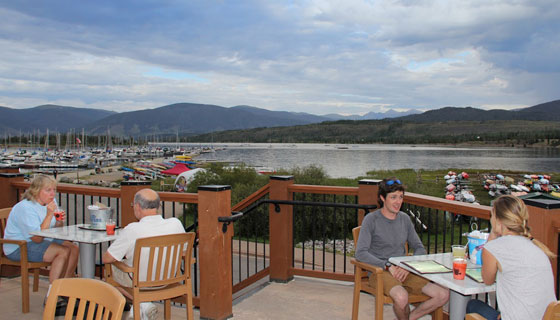 Come enjoy our house specialty Fish Tacos and delicious Island Sunset cocktail while taking in the majestic mountain backdrop. Relax by pristine, beautiful Lake Dillon - just a stone's throw away. The Island Grill features a fun and casual atmosphere in a unique setting like nowhere else in Summit County! Come get a taste of why we call this home.
HOURS: 11:30am to 7:00pm daily, weather-permitting.
Food Service is TAKE-OUT only, from 12:00pm to 6:00pm, until further notice.